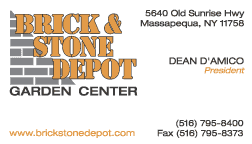 Business Cards

"You dont get a second chance to make a good first impression"

The success of your brand strategy largely depends on your print media. You need to convey a strong and consistent image in order to develop brand recognition. The main focus of our print design, is developing a consistent identity across each form of printing we offer.

Business cards are the primary image of your business. And since most people will judge a business by their image, it is important that your business card is of high quality, professional and has unique identity. How many times have you taken a second look at a business card? Do you judge a business based on the "LOOK" of their business card. Your customers will associate the detail invested on your image with the quality of your products and services you offer to your clients.

WebCanDo can design, print and deliver business cards with a dynamic visual impact and grab your customers attention. In addition, the quality of stock used to make our cards ensures that your cards will "feel" as great as they look.

Our print options range from one, two and four color business cards on 10pt, 12pt and heavy duty card stocks with professional printing presses, not cheap digital printers. We also offer letterhead, to full color media kits and brochures. The most important thing for you to consider is how do you want to present your company. You don't want to sell yourself short, by not having the right print media to represent your company's expertise.
We also offer our fast online ordering system the WebCanDo Online Print Shop. Our experienced graphic designers will create the perfect image for your company at the lowest cost.
Matching your print media with your online presence is our other primary concern. For example, a first time user on your website should recognize your company's identity from your business card. Creating this synergy is what we do best.


Our Process:



Design Development: We explore visual solutions that are compatible with the target audience, and create a high impact design.



Print Identity: Your design is translated into your print identity as business cards, letterhead, and a variety of other options such as folders and brochures.



Print Marketing: We look at how you will most effectively reach your audience, and create the print media to match this plan. Whether it be through a media kit or a simple postcard, marketing materials will strengthen your brand.



Implementation: Your print order is fulfilled via our network of regional and national printing providers with state of the art printing presses and delivered quickly.