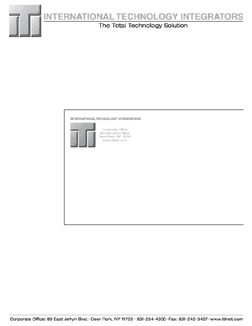 Stationary

Your stationary is an important image building tool for your business. Utilizing professional business stationary for your marketing letters and correspondence is a great way to keep your company name on the mind of your your customers.
WebCanDo offers business printing packages that include all the stationary you need for your business, including letterheads, business cards, and envelopes. The packages offer come in one, two, and full color options designed to your specification.
We offer professionally designed stationary or our fast online ordering system the WebCanDo Online Print Shop Our experienced graphic designers will create the perfect image for your company at the lowest cost.
Matching your print media with your online presence is our other primary concern. For example, a first time user on your website should recognize your company's identity from previously seeing your business card or stationary. Creating this synergy is what we do best.


Our Process:



Design Development: We explore visual solutions that are compatible with the target audience, and create a high impact design.



Print Identity: Your design is translated into your print identity as business cards, letterhead, and a variety of other options such as folders and brochures.



Print Marketing: We look at how you will most effectively reach your audience, and create the print media to match this plan. Whether it be through a media kit or a simple postcard, marketing materials will strengthen your brand.



Implementation: Your print order is fulfilled via our network of regional and national printing providers with state of the art printing presses and delivered quickly.